Doone
Officer





Number of posts

: 146


Age

: 40


Localisation

: England


Registration date :

2007-06-19


Subject: Karazhan Wednesday 28.11.07 19:00 Sun Nov 25, 2007 1:59 pm

---

Karazhan Wednesday 28.11.07 19:00


Healer Snufsipus
Healer
Healer

DPS Doone
DPS Urias
DPS
DPS
DPS

MT Angi
OT



Last edited by on Wed Nov 28, 2007 9:00 am; edited 2 times in total
Urias




Number of posts

: 78


Age

: 30


Localisation

: Trondheim - Norway


Registration date :

2007-09-02


Subject: Re: Karazhan Wednesday 28.11.07 19:00 Sun Nov 25, 2007 6:09 pm

---
snufsipus
Class leader





Number of posts

: 106


Age

: 30


Localisation

: Oslo, Norway


Registration date :

2007-08-30


Subject: Re: Karazhan Wednesday 28.11.07 19:00 Mon Nov 26, 2007 6:47 am

---
snufsipus
Class leader





Number of posts

: 106


Age

: 30


Localisation

: Oslo, Norway


Registration date :

2007-08-30


Subject: Re: Karazhan Wednesday 28.11.07 19:00 Wed Nov 28, 2007 6:51 am

---

Ok boys, i know this might be a little too much information for u, but... I got my fuckings period again today, and i'm in such a pain i cant do anything but curl up in my bed, shaking... no painkillers work, i've tried them all... So if things doesnt get better, no way i'm comming to kara tonight...

Hehe, i guess its a good thing most players are boys, huh?
Doone
Officer





Number of posts

: 146


Age

: 40


Localisation

: England


Registration date :

2007-06-19


Subject: Re: Karazhan Wednesday 28.11.07 19:00 Wed Nov 28, 2007 8:47 am

---

ewwwwwwww women stuff! We dont wanna know about that yuck.

Hope you feel better soon tho Snufs
Negian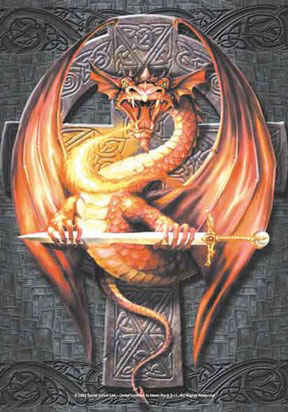 Number of posts

: 22


Age

: 29


Registration date :

2007-10-30


Subject: Re: Karazhan Wednesday 28.11.07 19:00 Wed Nov 28, 2007 1:01 pm

---
Sponsored content

Subject: Re: Karazhan Wednesday 28.11.07 19:00

---